Roofer in West Bridgford
Pick up the phone and call us today to receive a free estimate for any roofing service. Let our specialist roofers take care of your roof, so you have no need to worry. Ring us on 0115 815 9347.
Roofing services across West Bridgford
Wherever you are in NG2, our team of highly trained and professional roofers will deliver every time. We offer:
More than 13 years in the roofing industry
Affordable and fair rates on all solutions
Skilled, trained & qualified roofers
Free estimates for all services offered
Substantial and long-lasting guarantees
We pride ourselves on providing great roofing solutions to everyone in the West Bridgford area. Our services include:
Full/part replacement
Velux window fitting
Roofline care
Slate, tile & felt
Chimney care
Rubber & fibreglass
Repairs to your roof
Roof maintenance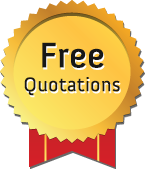 All of our roofers undergo ongoing training to keep up to date with new materials and technologies, ensuring that you receive the best possible service at all times.
Our most important consideration is what you want. We want to cater to your personal needs, so will advise on the best course of action but will construct the roof with you in mind. You will always get the roof you demand at a great price.